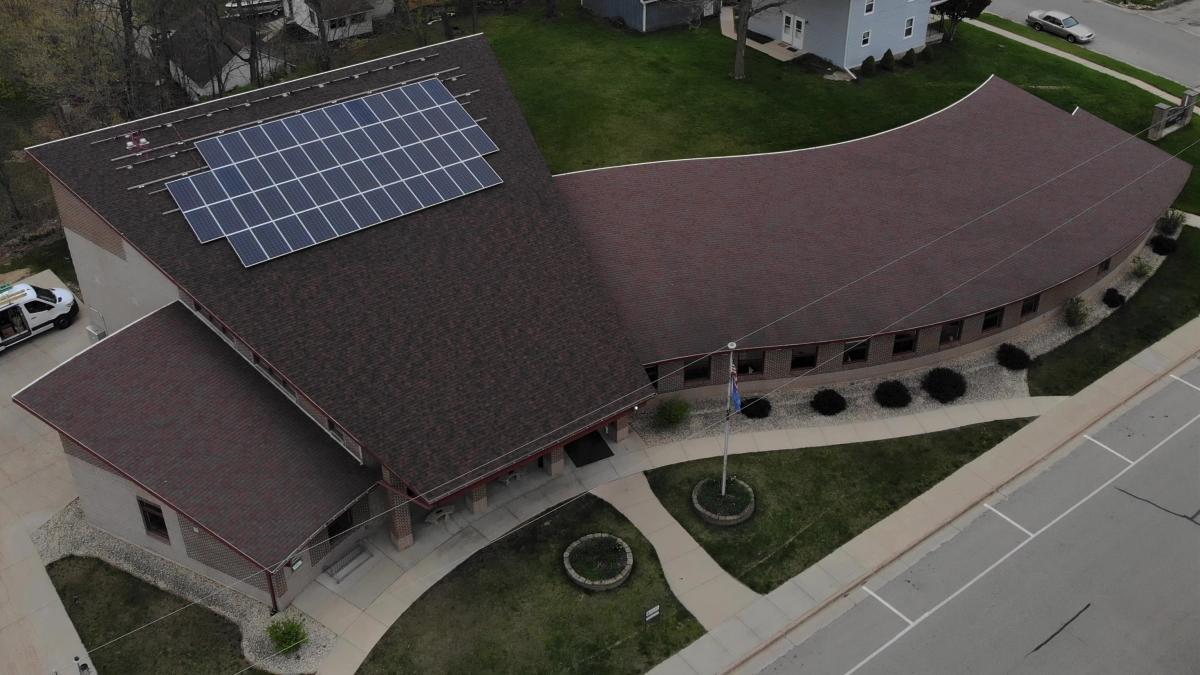 The Friends of the Albertson Memorial Library cordially invite you to view the display chronicling the installation of solar panels on the library.   The project was photographed by the Albany High School photography class during its installation.  These pictures will accompany the written timeline.
The Joint Library Board began investigating the possibility of installing solar panels over a year ago.  It was decided to proceed using funds generously donated from the estate of Mary Ann Sucharski and grants from Renew Wisconsin and Solar for Good.  The library has been able to complete this project without incurring debt. 
The library expects to reduce its electricity expenses by 60%, enabling us to spend more on library services, while reducing our carbon footprint and helping to create a better future.
The Display will be open May 24th in the library loft. It will remain open throughout the summer.  We encourage you to come to the library and view the display and the photography by the Albany High School photography class.